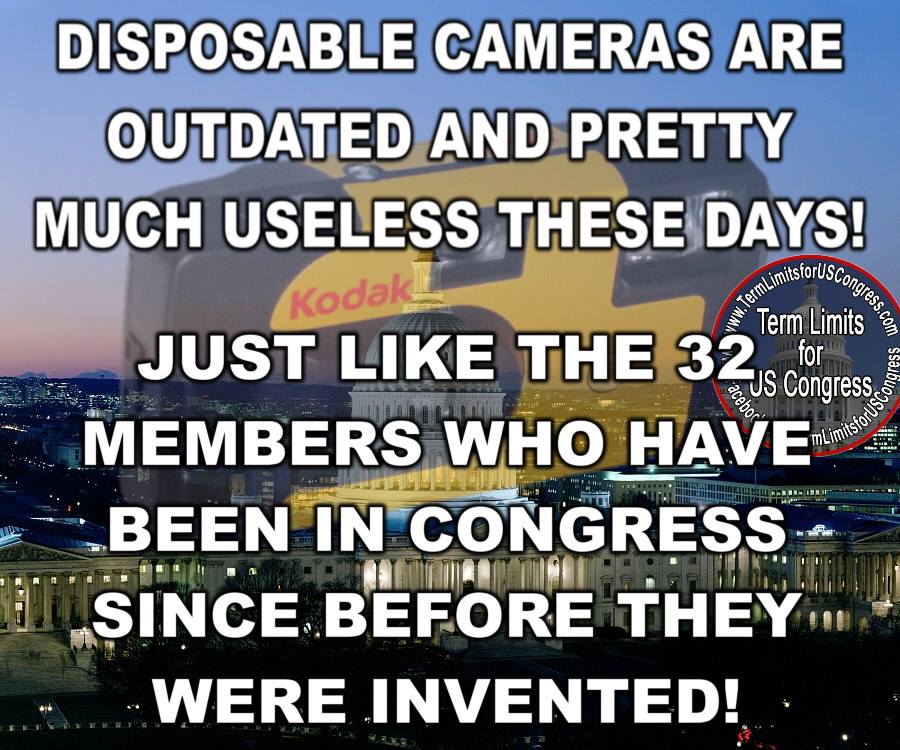 When you think about how much has changed over the past 30 years and then consider that the 32 MOST POWERFUL MEMBERS OF CONGRESS have been in Congress even longer, it starts to become pretty clear that we've got a serious problem.
Not only is the saying, "The longer in Congress, the more corrupt they become." accurate in most cases, but we also face a disconnect from the most powerful members, who decide how their parties vote, due to their prolonged positions of power outside of the real world that the rest of us live in every day.
We have to change this or it's only going to get worse!
With the second option of Article 5, the people and the States can supersede the authority of Congress; adding a Term Limits Amendment to the Constitution; and Congress has no authority to stop it.
Become involved! Sign the petition! Volunteer to help!
E-Petition Link:
www.termlimitsforuscongress.com/e-petition.html
FAQs about Term Limits for US Congress:
https://www.facebook.com/notes/term-limits-for-us-congress/frequently-asked-questions-everything-you-could-possibly-want-to-know-about-our-/740304855991599