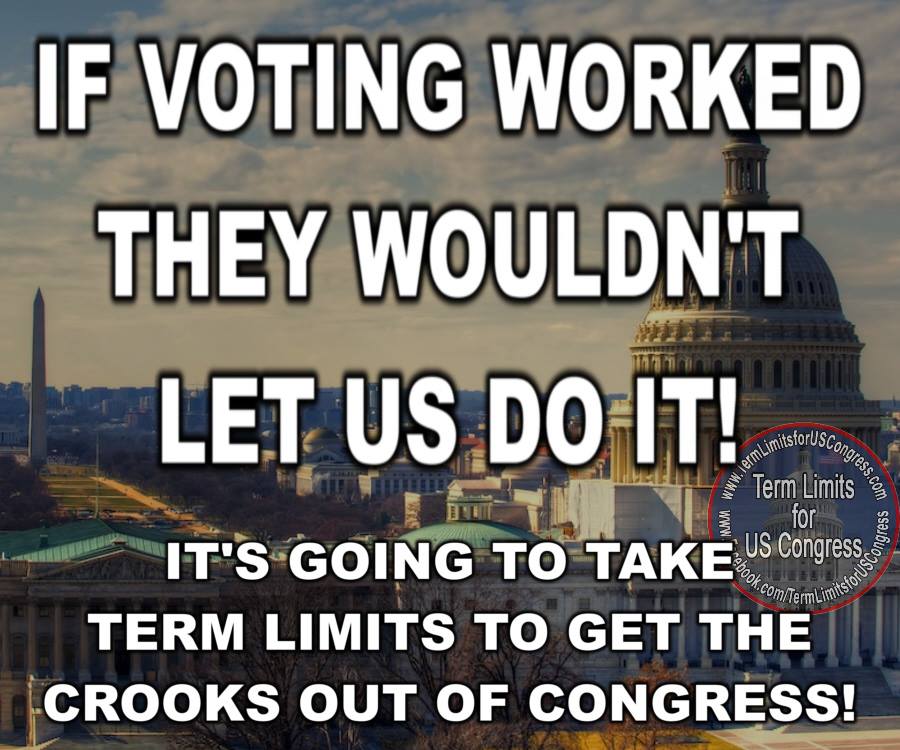 Uninformed voters and social apathy are a huge problem, but the problem goes much deeper.
Between the support of the parties and the money thrown at them by lobbyists to keep them in office, they become so powerful that 58% didn't even have a challenger in the 2014 primaries. You're stuck in the voting booth looking at two names; the incumbent you don't like or the party you can't stand. I think Americans deserve a real choice, new names; not being forced to choose between the lesser of two evils…..
With the second option of Article 5, the people and the States can supersede the authority of Congress; adding a Term Limits Amendment to the Constitution; and Congress has no authority to stop it.
Become involved! Sign the petition! Volunteer to help!
E-Petition Link:
www.termlimitsforuscongress.com/e-petition.html
FAQs about Term Limits for US Congress:
https://www.facebook.com/notes/term-limits-for-us-congress/frequently-asked-questions-everything-you-could-possibly-want-to-know-about-our-/740304855991599