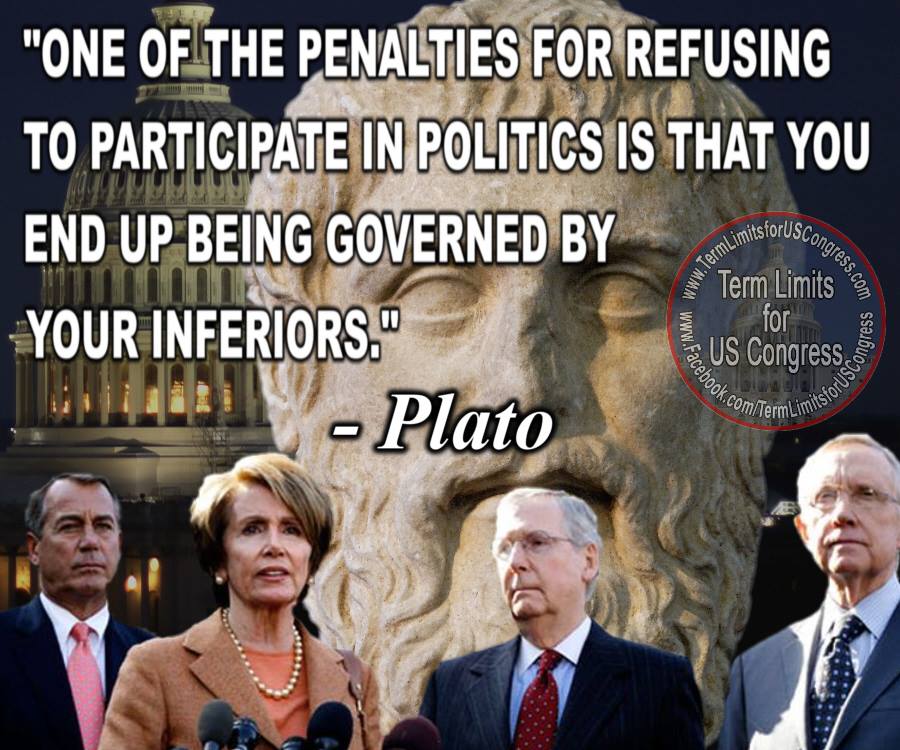 Politics suck! There's no doubt about it. But, ignoring politics is even worse! It opens the door to narcissists, sociopaths, and the unethical that see Congress as a pot of gold at the end of the rainbow and no one standing in their way.
We can't end the social apathy and at this point we can't overcome the power of the parties and the money in the election process. But, we can stand together and use the panic button that our forefathers had the wisdom to include in the Constitution in case Congress became corrupt.
With the second option of Article 5, the people and the States can supersede the authority of Congress; adding a Term Limits Amendment to the Constitution; and Congress has no authority to stop it.
Become involved! Sign the petition! Volunteer to help!
E-Petition Link:
www.termlimitsforuscongress.com/e-petition.html
FAQs about Term Limits for US Congress:
https://www.facebook.com/notes/term-limits-for-us-congress/frequently-asked-questions-everything-you-could-possibly-want-to-know-about-our-/740304855991599