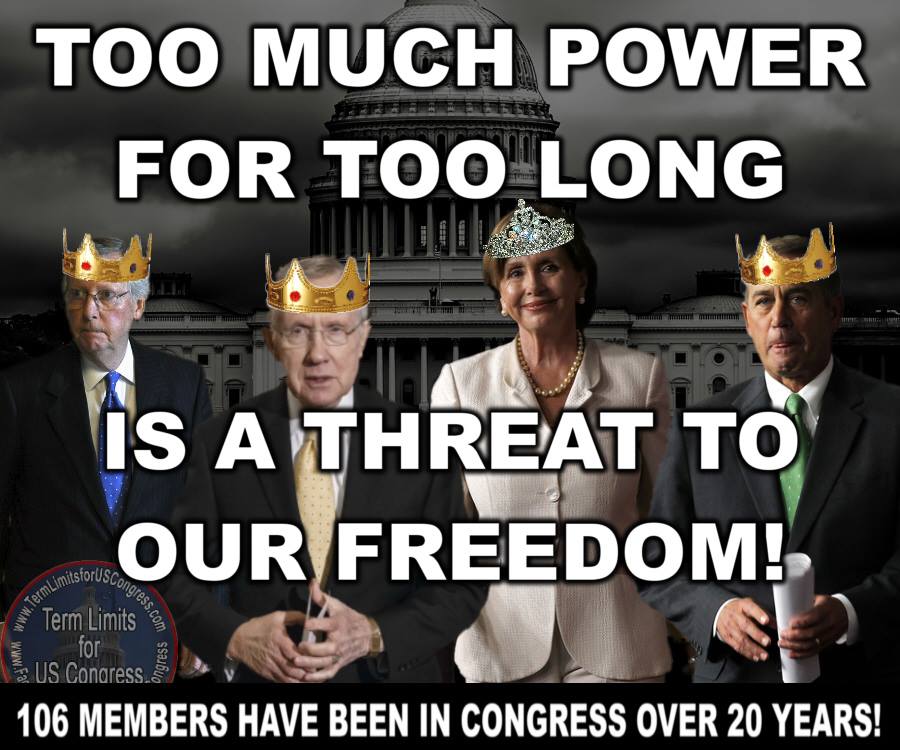 We've developed an Aristocracy. The majority in Congress are millionaires and the Princeton & Northwestern 20 year study proved that only the top 10% of income earners have a voice in Congress!
When ALL the decisions on how a country shall be run are decided ONLY by the financial elite, YOU HAVE AN ARISTOCRACY! And, in an aristocracy you are either part of the ruling class or you are a PEASANT!
If we do not change this RIGHT NOW, with each passing year it will become more difficult to recover! It's time for YOU to stand up and become involved!
With the second option of Article 5, the people and the States can supersede the authority of Congress; adding a Term Limits Amendment to the Constitution; and Congress has no authority to stop it.
Become involved! Sign the petition! Volunteer to help!
E-Petition Link:
www.termlimitsforuscongress.com/e-petition.html
FAQs about Term Limits for US Congress:
https://www.facebook.com/notes/term-limits-for-us-congress/frequently-asked-questions-everything-you-could-possibly-want-to-know-about-our-/740304855991599